Podcast: Play in new window | Download
Subscribe: Apple Podcasts | Android | RSS | More
Building A Strong Family Legacy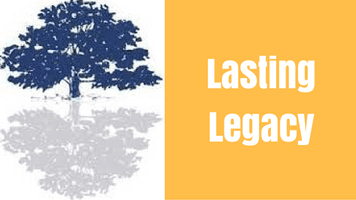 When God created us, He made us stewards of all His creation. Stewardship has been our mission since then and where else do we start but in our own family. In today's podcast, Jeff Rogers, founder and chairman of Stewardship Legacy Coaching and Stewardship Advisor Group, will share his thoughts and expertise in building a family legacy that lasts.
"A big misconception in our culture is the idea that once our kids have left the nest, we can't speak into their lives anymore."
Jeff Rogers
With the issue of generational gap, Jeff gives his advice to seek first to understand and then to be understood. We, parents, need to be intentional in building with our kids and grandkids so that they don't feel like they were just being given an advice or telling them what to do, but rather that they know that we are available and that we care about them.
"For me it's been a unique integration of both faith and the great commission along with business, and finance, and stewardship and generosity, and being able to really view my work as part of my calling…"
Jeff Rogers
I invite you to listen to this episode if it is your dream to have a strong and lasting family legacy, both in faith and in wealth.  
What You Will Learn:
The aspects of Kingdom building

How do we parent and raise adult children in a Godly way?

Effective  ways to work with younger generation who are affected by outside influences

How do you create a strong family legacy?

How to develop a strong family identity
Resources
Jeff's phone: 407 470 1412
Bio 

Jeff is the Founder and Chairman of Stewardship Advisory Group and  Stewardship Legacy Coaching. He has over 30 years of experience in helping clients achieve Financial Freedom through the Wise Stewardship of the resources they have been blessed with. He has an extensive background in Advanced Charitable Estate Planning, Comprehensive Wealth Management, Asset Protection, Biblically Responsible Investing and a heart-felt focus in the specialized areas of Stewardship Legacy Coaching™ and Zero Estate Tax Planning.
Jeff has been actively involved with numerous ministries and charities, both local and national for over 30 years. Through his career/ministry, Jeff has assisted clients in gifting over $800 million to ministries such as Wycliffe Bible Translators, Crown Financial Ministries, Howard Dayton's ministry called Compass—Finances God's Way, Samaritan's Purse, Compassion International, Campus Crusade for Christ, World Vision, Southwestern Baptist Theological Seminary and scores of churches and other ministries.
Because of his passion for excellence in Biblically Responsible Investing, he also served as the chief architect in the development of Stewardship Asset Management, LLC; which he believes will become America's leader in Biblically Responsible Investing!
Jeff is a charter member of Kingdom Advisors and has earned the Qualified Kingdom Advisor designation. In 2013, he was honored to be the recipient of the Larry Burkett Award from Kingdom Advisors. In 2009, he was honored to be the first recipient of the Foundation Award from Kingdom Advisors for his leadership in the area of Charitable Giving.
A Certified Estate Planner and Certified Stewardship Legacy Coach™, one of Jeff's greatest joys is coaching individuals in thinking deeply about their Family Legacy and their potential to impact eternity through the investment of their time, talents, and treasures as well as their leadership, relationships and influence… through the lens of Biblical Stewardship and with an eternal perspective. Jeff and his wife Cathy are active in their local church and enjoy traveling, concerts and spending time with friends. He also enjoys God's creation while boating or hunting.