Podcast: Play in new window | Download
Subscribe: Apple Podcasts | Android | RSS | More
Go through the process of healing while hurting
The only thing that got me through was faith and the realization that God was bigger than the crash and that he would sustain those who knew him.

Major General Daniel York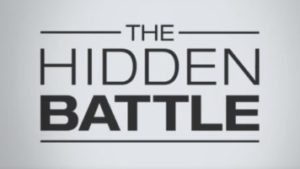 Dec 12 1985, this was the day our guest Major General Daniel York will never forget. He got a call from the intelligence department asking him to go to headquarters and there he found that the plane transporting his troops had crashed in Gander New Finland and all 248 of their soldiers were killed. All of his married men were on the plane to get home a week earlier than the rest of the division to be with their families.  The only reason Daniel didn't get on the plane was because of a rule in that the commander must stay be where the majority of the platoon is.
How do you get over something so devastating? Daniel shares that one thing that comforted him was that they had shared the gospel to the people that were deployed and many of the soldiers that accepted Christ as their savior were on that flight.
And if that wasn't enough, months after, he found out that his son has an incurable, and fatal, brain tumor. Despite the difficulties, Daniel held on to God's word to keep moving forward in faith and hope.  Everything that followed was the Lord's hand at work. Knowing that God has a purpose in all of this gave Daniel the strength to get through this!  As Daniel kept moving forward God provided a miracle for his son that changed both of their lives forever!
David shares in the Bible that with God we can go through the process of healing while hurting. To take the bad with the good and realize that someday you will be with the Lord.
In this episode, Daniel also shares what led to the genesis of Vet Rest,  a nonprofit organization he launched with the help of my wife, Kathleen, and several other ordinary Americans committed to making a great difference. Their mission is to provide coaches who will help our nation's veterans suffering from Post Traumatic Stress (PTS) discover the cause of their PTS in order to facilitate healing in a supportive environment.
Daniel also has another organization called First Cause, which is an international, nonprofit alliance focused on equipping strong, godly leaders – nation builders!
What You Will Learn:
How to use God's word to guide you in your path to healing
Why we should seek God first in all that we do
How you can help veterans who are suffering from PTS (Post Traumatic Stress)
How you can become a part of a community that helps our veterans heal
Resources
BIO
Daniel York, Founder of VetREST & Chairman of the Board of Advisors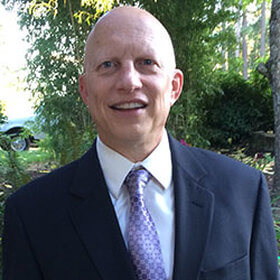 Dan is a Major General in the U.S. Army Reserves with over 35 years of military service.  He currently serves as the Reserve Advisor to the NORTHCOM/NORAD Commander.  Dan brings leadership experience from the military where he served as a platoon leader, general's aide de camp, company commander (twice), battalion commander, brigade commander and division commander (three times), in addition to numerous staff assignments.
He brings over twenty years of experience as a pastor, trainer and leadership consultant.  He is in demand as a speaker around the world and is the author of eight books and composer of seven albums. These can be purchased at http://www.firstcause.org/store/productlist.php. He and his wife Kathleen have three children and three grandchildren.
Contact: dyork@vetrest.org
"My intent is that we create VetREST chapters across the United States that will provide direct coaching to Veterans suffering from PTS and directly reduce the number of those who are taking their own lives."