Podcast: Play in new window | Download
Subscribe: Apple Podcasts | Android | RSS | More
Brave your fears and achieve the impossible
If you believe you should be doing something, then you need to do it.
Greg Centineo
Fear is a very powerful and overwhelming feeling that paralyzes people and prevents them from doing something great. The fear of failure is one good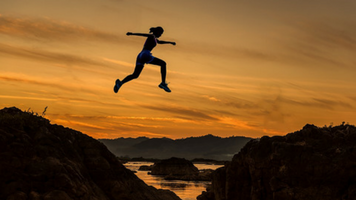 example, but aside from this, discouragement from others and thoughts on our dreams being too big to become possible are other reasons that hinder us from being the best version of ourselves.
Greg has learned not to allow fear to stop him and instead, be brave and do what he knows he should be doing even if he sometimes has to go through it by himself.
Greg believes that we can do anything that we set our minds to in this world. Self-awareness is an important element of success and when we develop it in ourselves we'll see failure in a different light. That is, failure is not an outcome but a part of the process, it's how we learn.
Though some people think that others are just lucky, or what Greg calls as 'meaningful coincidence', ultimately, successful people still do the hard work. Opportunities knock but we can all agree that they'll only be wasted without toil.
It doesn't matter what project I'm doing. I'm creating a dynamic environment that nurtures and waters and revitalizes the human soul.
Greg Centineo
Greg builds successful companies by creating a healthy, positive, nurturing environment that taps into these people and pulls out of them who they are and allow them to do what they are great at — the things that are once called 'impossible'.
What You Will Learn:
What your fear can do to you

How to face your fear of failure

How we must see failure

What to do when you encounter opposition and discouragements

The importance of tapping into the 4th dimension which is the spirit

The role of self-awareness in success

What is the transformative concept in building successful companies?

How to do the impossible things

How a great leader leads
Resources
BIO
Greg Centineo is the man CEOs call upon to turn great ideas into reality through thoughtful team leadership and the ability to attract large numbers of people to a common goal.
In 2000, Greg opened the Two Street Coffee Garage, then later sold the franchise, opting to enter the arena of residential lending and structured financing with Washington Mutual. While there, Greg was implored repeatedly to conduct the funding for Summertime Entertainment's animated film, "Legends of Oz: Dorothy's Return."
By 2008, funds for Legends were amassing with investor after investor buying in—a $120 million unprecedented global phenomenon.
Following Oz, Greg co-founded Pulse Evolution Corporation, the digital human animation studio that owns a large percentage of the digital likeness rights to figures such as Michael Jackson, Marilyn Monroe, and Elvis Presley.
Greg is currently advising on high level strategies at Priatek, a revolutionary Gamification/digital-advertising company that leverages data mining through fun, arcade-style touch screen displays to engage consumers with their favorite retail brands.
Greg is a frequent public speaker, including at the University of Miami, and a highly sought after consultant by large ventures –primarily advising C-level executives on leadership and fundraising that leads to company growth. Greg also leads large live streaming events and teaches his leadership secrets at GregCentineo.com