Podcast: Play in new window | Download
Subscribe: Apple Podcasts | Android | RSS | More
Have a prayer strategy for your business' success
Due to lots of mistakes on my part, I've realized I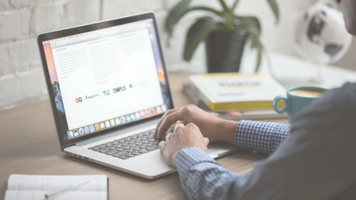 need a prayer plan.
Kim Avery
Since childhood, we are being trained gradually to be independent to prepare us for the day when we will become adults and in control of our lives. We are taught to make plans, to create strategies, but when we are face to face with what seems to be the most trying moment in our life, it feels as though our plans and strategies are inadequate to get us out of the terrible situation.
When she was in the middle of a difficult circumstance, Kim realized that more than her own action plan, what she truly needed was a prayer strategy.
We need to back up and trust God, cooperate with God prayerfully every step of the way.
Kim Avery
For Kim, a prayer-saturated business is very important because God is the owner of everything, thus, we call on Him every single day. Kim notices that God answers a million prayers of hers when she cooperates in a way that He intends to work in her life and in her business. But to pray constantly and strategically is a challenge that is why she shares how she does this – by using prayer cards. These prayer cards not only help her to pray relentlessly but also, to reflect and to look for God's answers.
Trust Him and pray everyday for what He has laid in your heart and He is surely going to show up.
God has got to grow us internally to match what He wants us to do externally, so let's pray strategically in cooperation with the way God loves to work.
Kim Avery
What You Will Learn:
The importance of a prayer strategy

How to start thinking and praying more strategically

What can praying constantly do to you and to your business

The difference of training to pray everyday and trying to pray

The advantage of being in a supportive faith community
Resources
BIO
Prior to coaching, Kim was a Professional Counselor employed by a local hospital. She left her career as a counselor to become a professional life coach. As she got into this whole world, she became an "accidental entrepreneur," as what she titles it. She is now a professional business coach, the vice-president of Marketing at the Professional Coaching Institute, and the co-host of The Professional Christian Coaching Today podcast. She is also named one of the top 100 marketing coaches to follow in 2017.
As a Professional Certified Coach and Marketing Strategist, she founded Kim Avery Coaching to help busy Christian Coaches fill their practices so they can partner with God to change the world.
It is her desire to equip and inspire coaches through individual coaching, teaching, writing and creating products to help them implement authentic, relationship-based marketing techniques that succeed.