Podcast: Play in new window | Download
Subscribe: Apple Podcasts | Android | RSS | More
Position yourself to live a fulfilling and successful life – spiritually, financially, and personally!
"Recovery is great but avoidance is a lot better".

Dave Yarnes
According to Dave, part of his passion is to help people avoid some of the mistakes he made. If someone could warn you to avoid something bad or negative, it would be a great help and a save of time.
"People will seek advice from the person most likely to give them the advice they wanted in the first place".

Dave Yarnes
Seeking and giving advice are central to effective leadership and decision making. When the exchange is done well, people on both sides benefit. Being open to feedback or guidance help is getting better solutions to any problem.
"Between stimulus and response lies our human capacity to choose".

Dave Yarnes
Most of the time, people react without thinking. We actually don't choose our behavior but just act on them. In the way we response lies growth and freedom. If we could learn to think and evaluate our response first, we can change and we can be different.
What You Will Learn:
What are spiritual, financial and personal excellence

What are the Three Circle Strategy

The importance of feedback

The importance of thinking before responding
Resources
BIO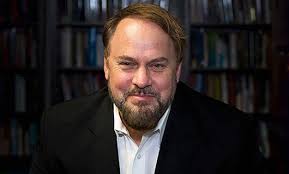 David Yarnes represents a unique voice in business today. He has been a serial entrepreneur for the last 30 years, starting or owning businesses such as award-winning hotels and restaurants, a nationally chartered bank, and a performing arts center. His range of experience and depth of knowledge is in high demand as an executive coach, consultant, and keynote speaker. Dave's humor, candor, and spiritual insight paints a picture of business that is not often seen.
Dave has been a private investor whose diversified portfolio has held ownership, equity or management concerns while developing and funding ventures in a vast range of fields. His philanthropic pursuits carry as much diversity as his working career which include developing micro-financing and emerging world initiatives for housing, education, health care, and poverty relief efforts in India, Africa and South America. Dave continues to make personal investments in emerging foreign companies that have a humanitarian thrust.
Currently, Dave is based in Fort Mill, South Carolina while he maintains active enterprises and initiatives worldwide. Dave has been married to his wife Gina for over 25 years and has three sons: Matthew, Nathan, and Samuel.