Master your life and turn your mission into millions 
"Our results in life change because we have applied and integrated the lessons".

Jay Fiset
Our guest today, Jay,  belives that personal accountability can be measured through life experiences. A person can say that he is truly accountable if he has applied the lessons he learned and integrated them in his life, thus producing better results for diferent situations.
"When the internal struggle is done then we get to just deal with the real stuff of the world, instead of having to fight two battles".

Jay Fiset
He also believes that we can choose to set our own internal battles aside and instead be very clear with how we deal with ourselves first, and  once we've mastered that, only then can we deal with the stuff that is happening externally, or of our surroundings.
"The gravity of the life that most people design is too powerful for them to actually live into the changes that they want".

Jay Fiset
Jay also shares how as humans, we tend to have idelistic views of  how we want our lives to be that it tends to become too far from reality. We are fixated to meet a certain standard of the life we design for ourselves without us even knowing that we are actually the reason for the failure.
If you are on now planning how you want your year to be, then this episode is for you!
What You Will Learn:
How to master your life

The importance of personal accountability

How you can design a life that's still close to reality
Resources
BIO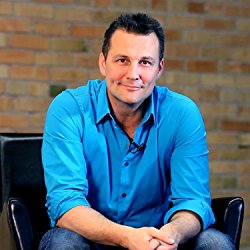 Jay Fiset is a powerful speaker, a risk-taker, and a leader who reaches his goals by assisting others to achieve theirs. He has over 20,000 hours experience conducting personal development seminars. His company, Creators Code (formerly Personal Best Seminars), is a leading seminar company that provides workshops promoting self awareness and stimulating personal growth. Jay enjoys living life to the fullest. He continually challenges himself and expands his comfort zone by participating in such activities as bungee jumping, skydiving, and fire walking. His interests include television and video production, restoring vintage sports cars, running, Macintosh computers, real estate investing and learning new technology. He is committed to personal development, conscious parenting, lifelong learning, the end of extreme poverty, community contribution and discovery.
Best selling author, student of human nature, avid outdoors man at 5 star hotels, speaks fluent smart ass, can see and reflect your life mission in 5 minutes flat, loves having 2 sons so he can play with their toys, still fantasizes about his wife after 25 years, loves ideas, but loves results even more, can simultaneously laugh and cry for different reasons at the same time, has never been star struck (but did not get a chance to meet martin Luther King, and there would have been teenage girl screaming if he had).
He is dedicated to instigating a global movement of Conscious Creators and supporting people to organize their life and resources around their passions and gifts.