Podcast: Play in new window | Download
Subscribe: Apple Podcasts | Android | RSS | More
Time-honored principles and disciplines of leadership 
"You can come in to a division or you can come in to a part of the company and maybe make some impact there but if there wasn't truly the change at the very top of the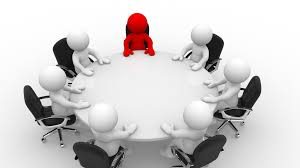 organization, we really have very little long term impact".

Gene Blanton
As we all know, leaders have an enormous influence in the creation and implementation of rules or processes within a company. Gene believes that change within an organization can have a greater effect if it will start from the leaders.
"Even though we think so many times and we make analytical decisions, the vast majority of the decisions we make are actually intuitive; so its extremely important that our orientation is correct, to make the decisions and take the actions that is necessary to succeed".

Gene Blanton
He also shares the OODA loop, that is "Observe what is going on around you that passes through your Orientation then you make a Decision and you take an Action". The most important is orientation because it not only impacts decision making and the actions being taken but it also impacts how a person observe what is around him. Leadership is learned. A combination of events, circumstances, and effort fosters leadership.
According to the Gene, he wants to leave a legacy for all the things that he have done and would be doing. He would like to challenge anybody especially those people like his age to physically, mentally, emotionally and spiritually mentor, give and pour themselves into the next generation of leaders.   
What You Will Learn:
What is leadership

What is an organization

How to develop a great leader

The importance of leadership
Resources
BIO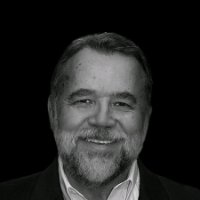 Gene Blanton is the founder and Chief Warfighting Officer™ of the Semper Fidelis Leadership™ Institute. Gene has also served as the Chief Entrepreneurial Officer™ for a financial services firm which has helped obtain financing for over 4000 small businesses.

Gene is not just a "speaker." Gene is a leader who speaks. You will be able to tell the difference. At the age of 19, when most people are just discovering the meaning of responsibility, Gene was a Sergeant in the United States Marine Corps, having received four meritorious promotions for his leadership abilities.

In September/October 2005 and then again in May/June 2007, Gene traveled to western Al Anbar Province in Iraq, where he was embedded with the magnificent Marines of the 2nd Marine Division. He had the privilege to accompany today's heroes as they patrolled, convoyed and even bled fighting terrorism. His book, Semper Fidelis Leadership™: From The Corps to the Corporation, documents how Marine Corps leadership applied to the business world can produce extraordinary bottom-line results.

At the age of 25, Gene was U.S. Systems Manager for LeBlanc & Royale Communications, responsible for the oversight for the installation of the cellular systems in such cities as Washington, D.C., Philadelphia, Pittsburgh, Baltimore and Los Angeles.

In 1986, at the age of 28, Gene founded Summit Communications, Inc. Gene and his team built microwave, broadcast, cellular and fiber-optic systems for such clientele as AT&T, MCI, Sprint, and affiliates of ABC, NBC & CBS. After building Summit Communications, Inc. into a multi-million dollar firm, Gene sold his company and started his next entrepreneurial venture.

In 1990, Gene founded Small Business Wall Street®. a firm which provides consulting in the areas of sales & marketing, operations and finance.

Gene is the former host of the Entrepreneurial Spirit Radio Program and a much sought after speaker. Gene delights audiences worldwide with his message of principle-based entrepreneurship and ethical leadership.

Gene is the founder of the Semper Fi Warrior™ Class at the 30,000 member Prestonwood Baptist Church. Gene and the love of his life, Shelia are on their third decade of marriage, reside in Dallas, Texas and have two married children, seven grandchildren!