Podcast: Play in new window | Download
Subscribe: Apple Podcasts | Android | RSS | More
The fundamentals of writing

 
"If  you write, you are a writer; and then I think a lot of people feel more comfortable taking on the title of author once they move on to a more visible place in their career after they've been published and maybe earn some money".

K.M. Weiland
Our guest today, Kara, believes that if you write, you're a writer and you don't necessarily need to be published or you don't need to reach a milestone of success to own the title. She also states that fact that sometimes, other people use the title of being an uthor once they have a book published and make money out of their writing skills.
"Write everyday, treat it like a job if you want to be serious about that. It is important to have a life outside writing. If you want to make this happen, you need to do it in a consistent basis".

K.M. Weiland
Katy's top advice for writers is to write everyday and treat writing as a job but then she also shares that she has come to realize that it is important to have a life outside of writing. She believes that if you want something to happen you need to be consistent and it is essential to achieve a work-life balance that we can sustain over the long-term.
"Write as quickly as you can when you are in the first draft stage. Because if you slow down and go back over of what you have written that day, and your writing very slowly then you keep putting yourself back in exactly that same spot that you are in at the beginning of the writing session where you have to get back into it".

K.M. Weiland
According to Katy, the hardest part of writing is always that first sentence you set on to write thus preparation and outlining is very important. When you are writing, it is crucial to write as quickly as you can maintain the  to the flow. It is significant to remember that if you are writing in a slow pace, you tend to put yourself back to the beginning and you will definitely not finish what you have started.
"First drafts don't have to be good, that is what rewriting is for. And it is way easier to edit a manuscript that is there than when you never actually wrote because you were afraid that it wasn't gonna be perfect".

K.M. Weiland
Katy advices that we should not put the pressure of perfectionism on yourself when writing the first draft because it will be a very destructive mindset. She believes that the preparation process can help in making the first draft easy to write and as you go on the process you get better along the way. Katy learns from experience that the more refined her preparation process is, the better and better her first draft gets.
"The only good reason fundamentally to write is if its a call upon your heart and soul, it is something that you have to do. If you cannot write, then don't".

K.M. Weiland
As per Katy, it is important to write first and foremost for yourself, just for the love of it. She said that she will write even if no one read her works. She shares that the common mistake that writers do is writing only for money and that it is so much easy to turn your art into business, just business. Katy also shares that writers deals with so much insecurity and inferiority and being jealous of other writers success. She firmly believes that as a writer, another writers success is in no way endangers your success.
What You Will Learn:
What is the difference of a writer and an author

How to outline your novel

How to structure your story

The importance of preparation

How to write character arcs

How to structure scenes

Most common writing mistakes
Resources
BIO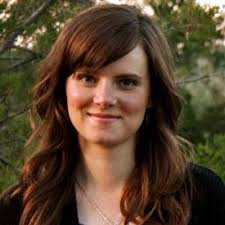 K.M. Weiland lives in make-believe worlds, talks to imaginary friends, and survives primarily on chocolate truffles and espresso.
She is the IPPY, NIEA, and Lyra Award-winning and internationally published author of the acclaimed writing guides Outlining Your Novel, Structuring Your Novel, and Creating Character Arcs, as well as Jane Eyre: The Writer's Digest Annotated Classic, the historical/dieselpunk adventure Storming, the portal fantasy Dreamlander, the medieval epic Behold the Dawn, and the western A Man Called Outlaw.
When she's not making things up, she's busy mentoring other authors on her award-winning website Helping Writers Become Authors.
She makes her home in western Nebraska.